Division 8 Company, located in Spring Lake Park, Minnesota, provides aluminum flashing and trim to architectural contractors throughout the Upper Midwest. Our expertise and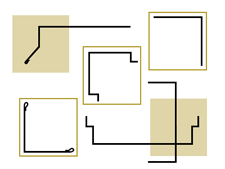 state-of-the-art equipment means your job will be done right, when you need it.
In addition, we provide you with the ability to get real-time, secure, online job quotes which can give you the edge when bidding projects.
Please feel free to contact us with questions about our products and services. We look forward to working with you.